This was my first time in Japan, vacationing with our two oldest kids we flew into Tokyo via Narita Airport, took the train to Kyoto, then Osaka and back to Tokyo. We went to Yokohama inside a day from Tokyo. Of course millions of people visit Japan for the first time and nothing here is new. We had an awesome time and if you're considering going to Japan maybe this will inspire you.
The afternoon approach into Narita.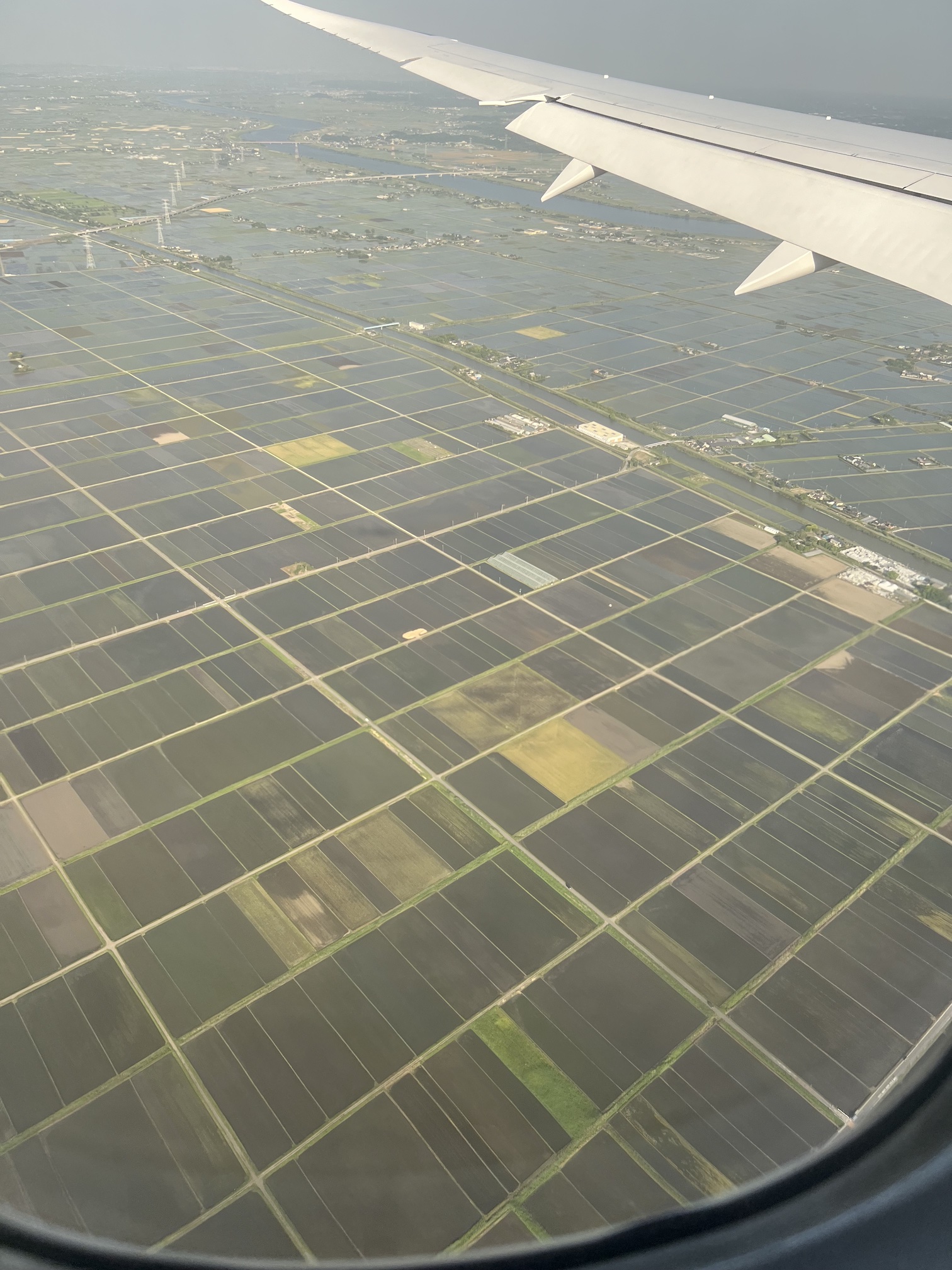 Tsukiji Outer Market
We visited the Tsukiji outer market on our first day. You may read this is very touristy area but it is definitely worth a visit. There are a lot of vendors, restaurants and activity. It was very busy at lunch time, our goal was to hit a sushi place to cross off the "eat sushi in Japan" bucket list item.